Ac / dc switching europa stekkeradapter
9v 1a macht muur adapter heeft vele toepassingen, we hebben een goede kwaliteit en warranty.Buy van ons is zeer veilig, we instemmen met de betaling via alibaba online bestelling te doen, TT, Western Union .Om een manier kunt like.We zijn formele kiezen bedrijf, u kunt een server in google of baidu of overal doen.
Als u geïnteresseerd bent in het, aarzel dan niet om contact met me op te nemen.
specificaties:
Plaats van herkomst: Guangdong, China (vasteland) Merknaam: OEM
Model nummer: 9v 1a power adapter Gebruik: CCTV-camera, set-top box, 3D-printer, gestanst-card machine
Uitgangstype: DC-aansluiting: Insteek
Uitgang: DC 9v 1a Kleur: Zwart
Power: 12W Item: Wandadapter oplader
Ingangsspanning: AC 100V-240V 50 / 60Hz Gewicht: 90G
Garantie: 1 jaar
Wij Waweis Technology Co., Ltd. is een professionele voedingsadapter fabrikant met 8 jaar ervaring op dit gebied.
OEM en ODM zijn beschikbaar in ons bedrijf, en u verdient de beste service.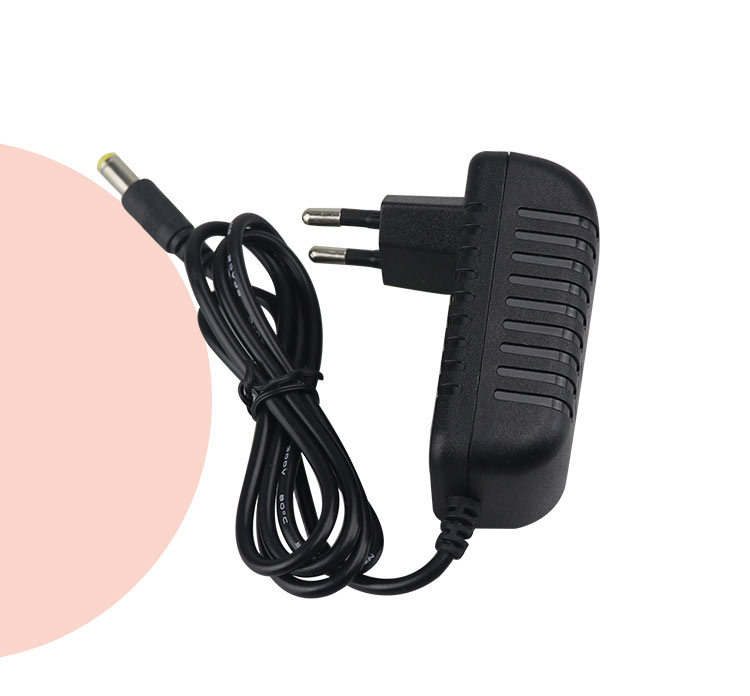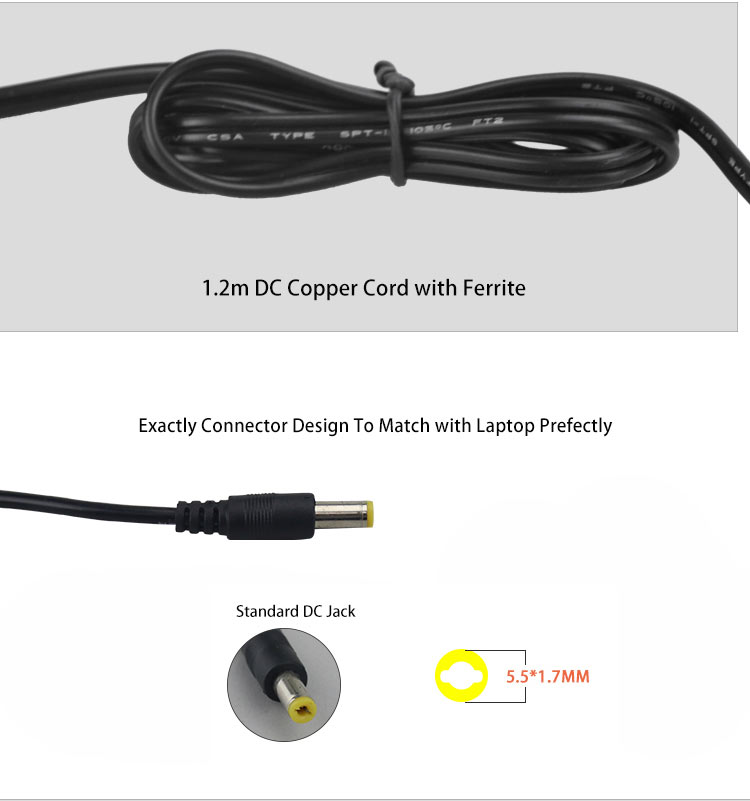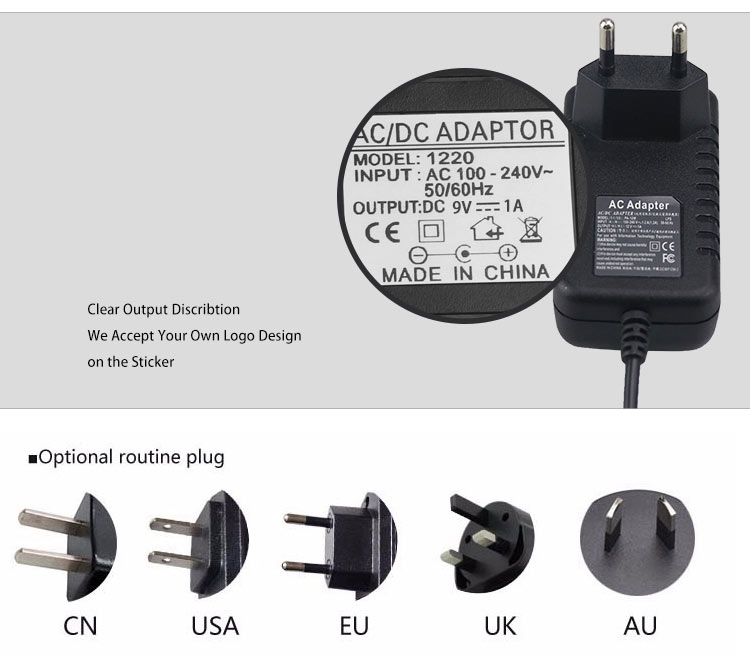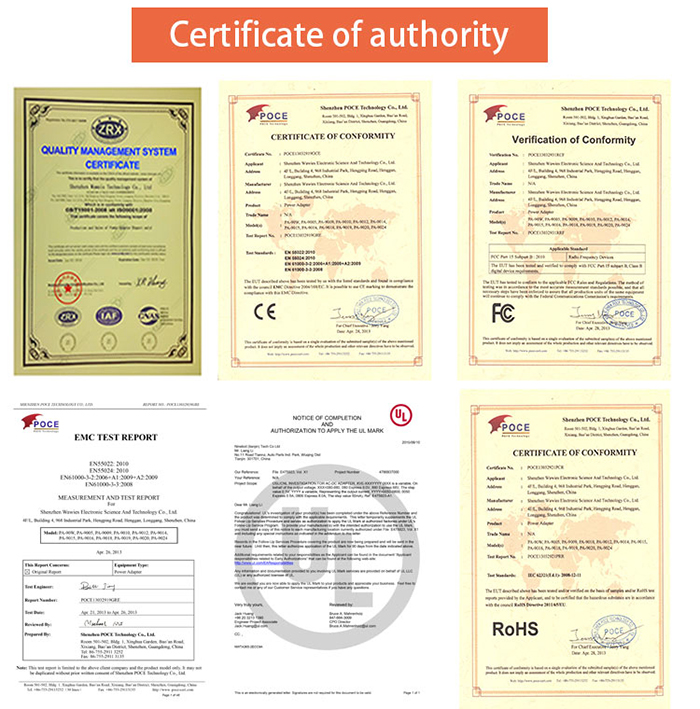 Bedrijfsinformatie:
Met 9 jaar ervaring in de ingediende, Shenzhen WAWEIS? Technology Co, Ltd is een van de beste voeding apparaten
fabrikant in China. Onze wereldklasse productie-installatie is geslaagd voor ISO9001: 2008 en ISO14001: 2004 certificaties en is uitgerust
met de state-of-the-art technologie en machines. De belangrijkste producten die we maken zijn power adapters, die kunnen worden gebruikt in laptop,
LCD display, LED lichten, CCTV camera (12v serie), Luidspreker (24v serie), Balance auto (42v serie). Al onze producten voldoen aan
Europese milieunorm alsmede CCC, RoHS, CE, FCC.

Tegelijkertijd hebben WAWEIS consumenten elektronische apparaten een breed scala aan veiligheidsgoedkeuringen om specifiek te voldoen
internationale normen en eisen. Wij hebben toegewijde teams van R & D (3 leden), ingenieurs (5 leden) en kwaliteit
controledeskundigen (2 leden) die zich richten op de kwaliteit van de producten. Ons strenge kwaliteitsborgingsprogramma zorgt voor al onze
producten die voldoen aan de IEC-normen. Daarnaast bieden de sterke productiecapaciteiten een snelle lead-time en garanderen de nieuwe &
premium producten tegen concurrerende prijzen. Hoofdkantoor in Shenzhen, zijn we toegewijd aan het leveren van direct product
ondersteuning en uitstekende klantenservice. Als professionele fabrikant van voedingsadapters accepteren wij OEM en ODM van onze klanten
eisen is. Gratis monsters zijn beschikbaar in ons bedrijf, en wat het belangrijkst is dat wij de verantwoordelijkheid nemen
vervang nieuwe producten voor onze klanten als deffectieve producten in één jaar verschijnen. Na vele jaren stroomadapter en
relatieve producten, we krijgen een hoge reputatie op dit gebied, 80% van onze bestellingen komen uit onze langdurige samenwerkingspartners.
En wij dringt erop aan dat kwaliteit het punt is.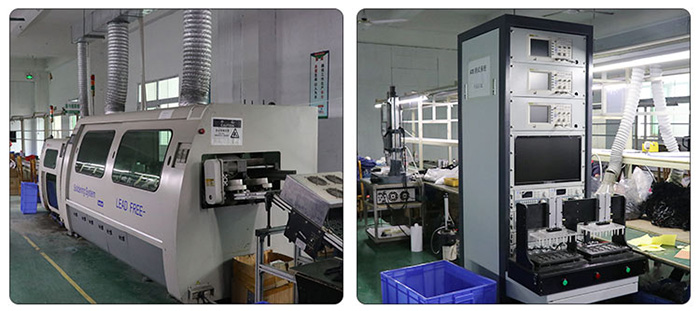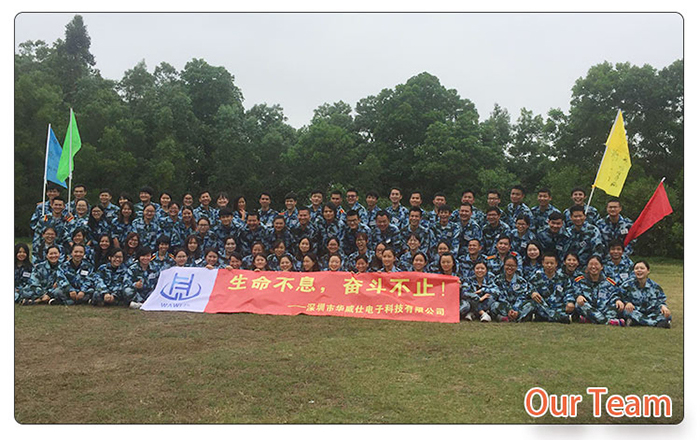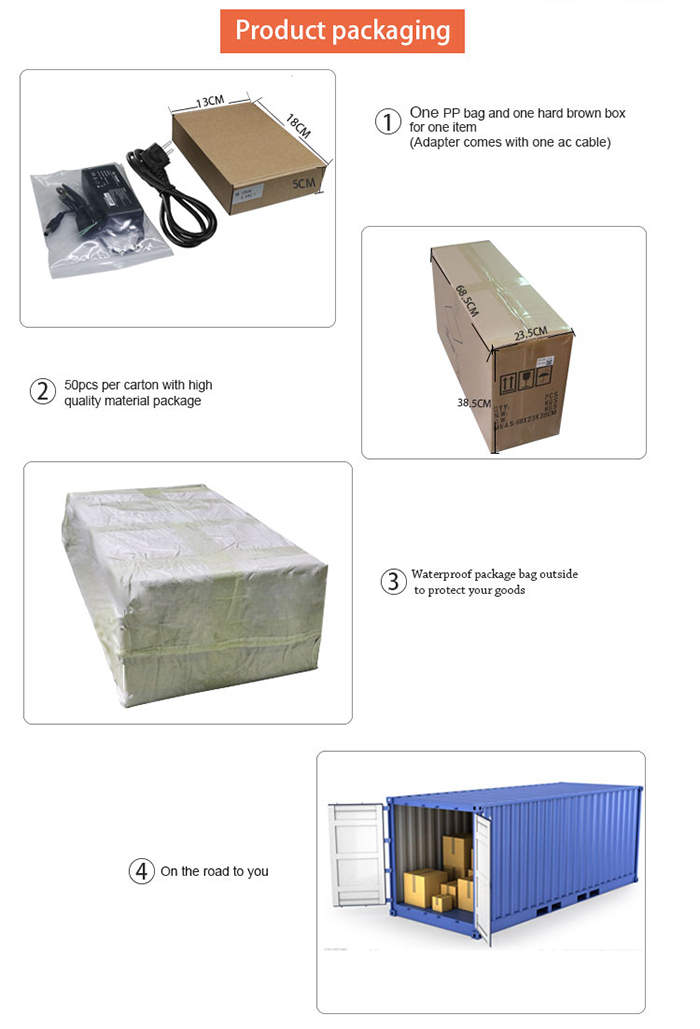 Product Categorie : Oplader