Wandadapter 45W 65W USB-C PD-oplader

De lader 45w 60w 65w met usb 3.1-type-c-lader is erg populair in de website van Amazon. Om te voldoen aan uw specifieke behoefte aan de producten, zoals het ontwerpen van etiketten. Het plugtype is US / UK / AU / EU. Alle staat van ons product is 100% nieuw. We kunnen ook de nieuwe printplaat voor u ontwerpen. Neem de tijd en neem contact met ons op.
lader 45w 60w 65w met usb 3.1-type-c lader gegevens:
Merk: Waweis Warrtany: 12 maanden
MOQ: 100PCS Kleur: Zwart
Uitgang: 5V 3A, 9V 3A, 15V 3A, 20V 2.25A Type: Desktop
Ingang: 100-240 Vac Universeel ingangsvermogen: 45W 65W
Certificeringen: CE FCC ROHS
DC-connector: USB
lader 45w 60w 65w met USB 3.1 type c charger instructies:
Instructies: Als u niet weet of deze machine deze adapter kan gebruiken, kunt u uw uitgangsparameters van de originele adapter (uitgangsspanning, stroom) of geschikt , als de originele adapter verloren is gegaan, of u kunt de elektronische apparatuur bekijken aan de onderkant van de parameters van de specificaties van de machine
Productbescherming:
Over laadbescherming
Overspanningsbeveiliging
Temperatuurbeveiliging
Kortsluitingsbeveiliging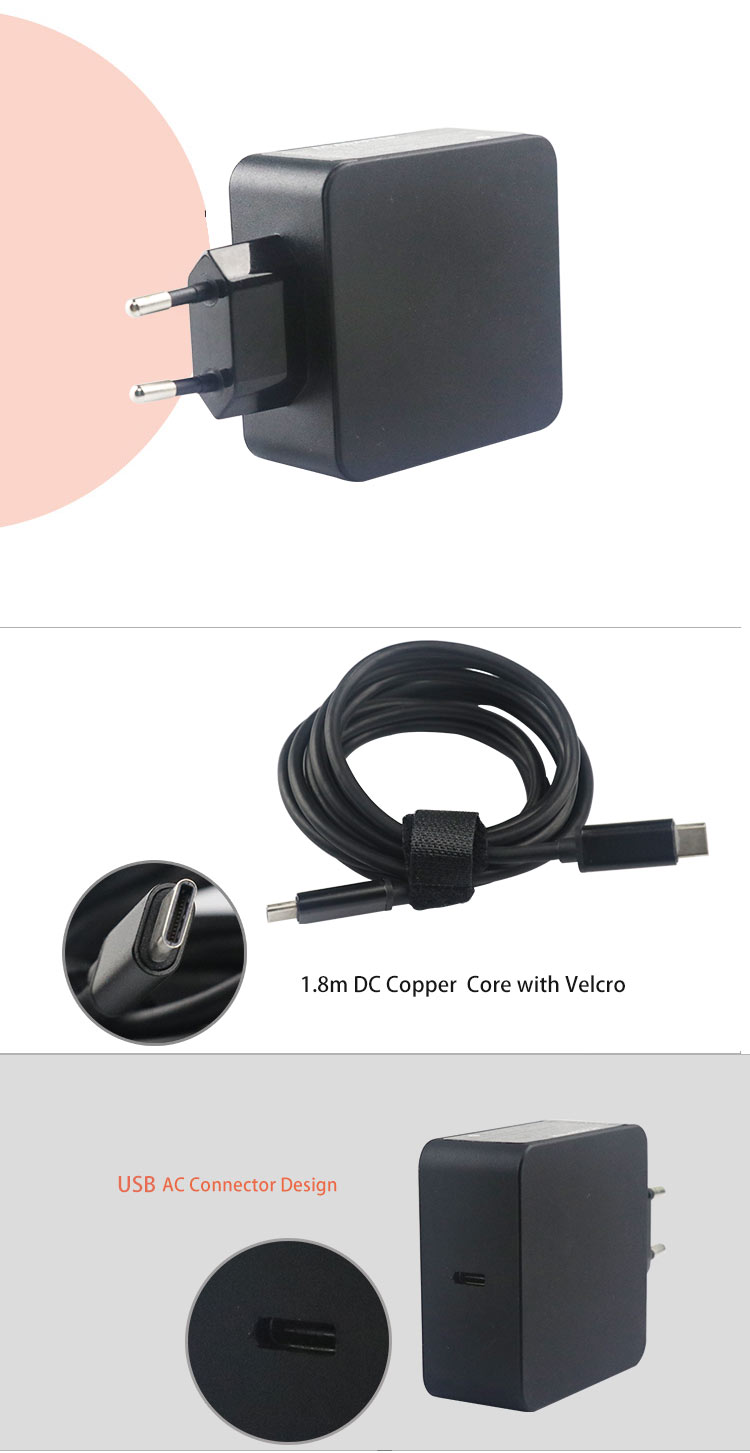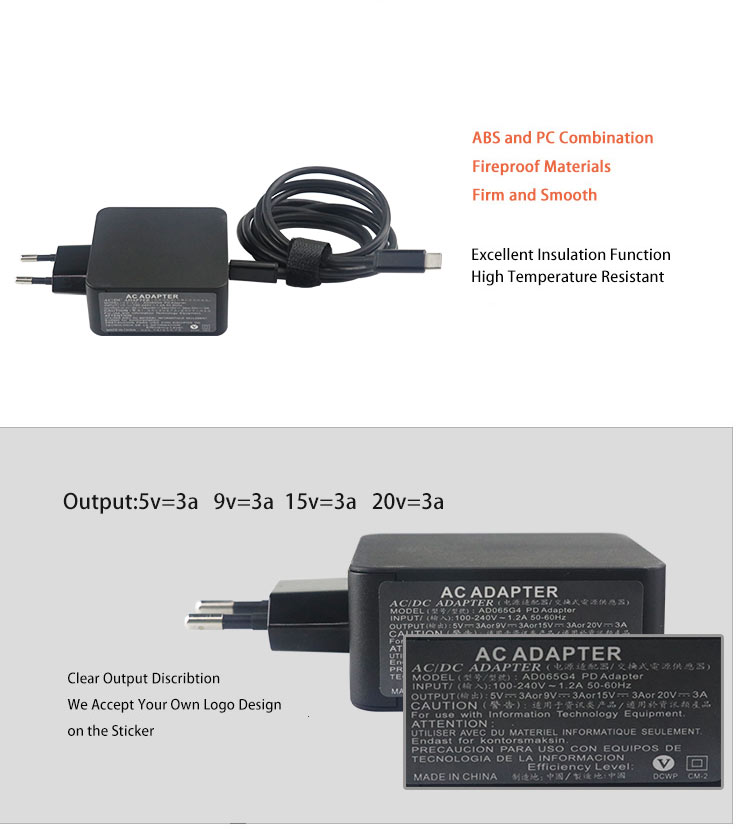 1. Wat voor een bedrijf zijn we?
Wij zijn professionele fabrikant van de machtslevering met hoge reputatie en rijke ervaring op dit gebied.
2. Zijn de OEM en ODM beschikbaar?
Ja, we zijn blij om aangepaste producten te accepteren.
3. Hoe kunnen we de kwaliteit van de producten controleren?
Elk product heeft een stricte verouderingsproef van 8 uur nodig voordat we het op de markt brengen.
4. Kunnen we monsters op maat accepteren?
Ja, geen probleem voor monsters bestellen, en we zijn blij om uw testen en advies te accepteren voordat u de formele bestelling plaatst.
5. Zal de levertijd te lang zijn voor een grote bestelling?
Nee, we hebben twee speciale onderdelen in de productielijn, een voor monsters, een andere voor een grote order. Dus we kunnen de goederen op tijd afleveren zoals we het beloven.
6. Hoe lang is de garantieperiode voor onze producten?
2 jaar garantie op alle producten die we hebben verkocht.
Product Categorie : Multi USB-oplader